Suites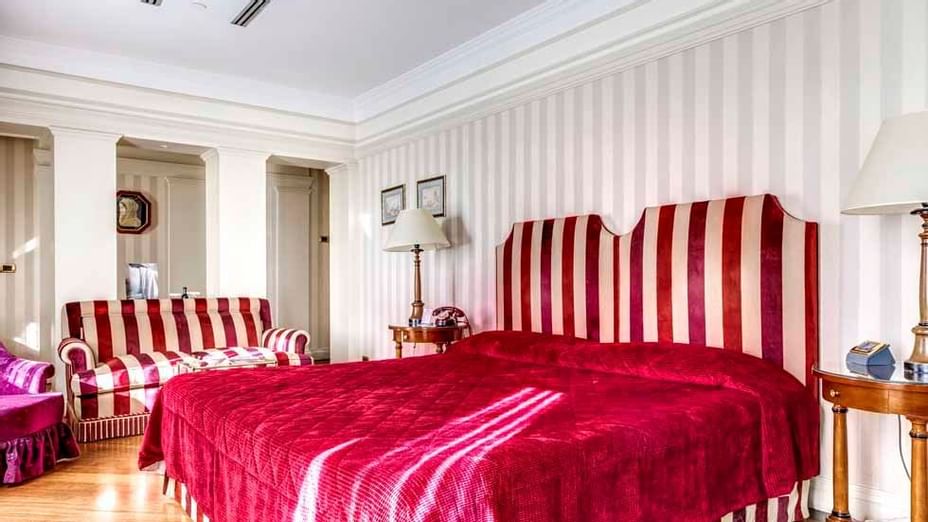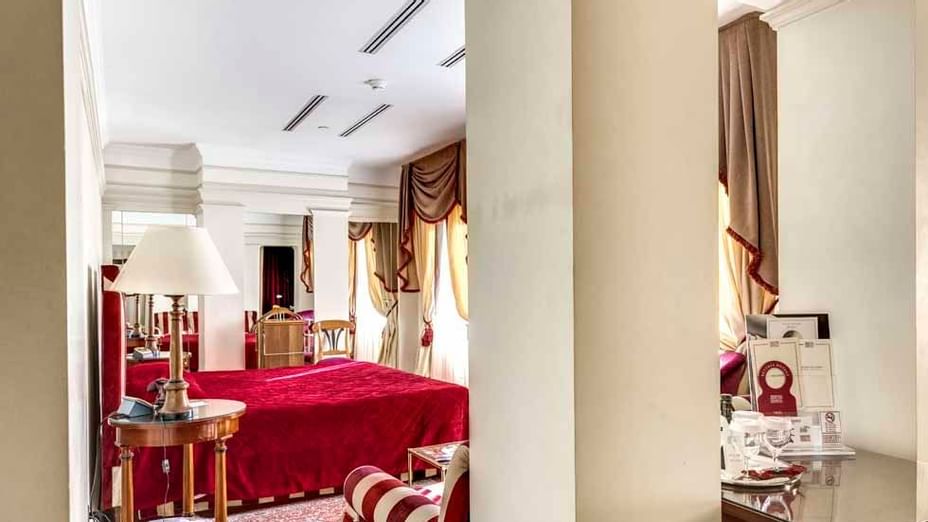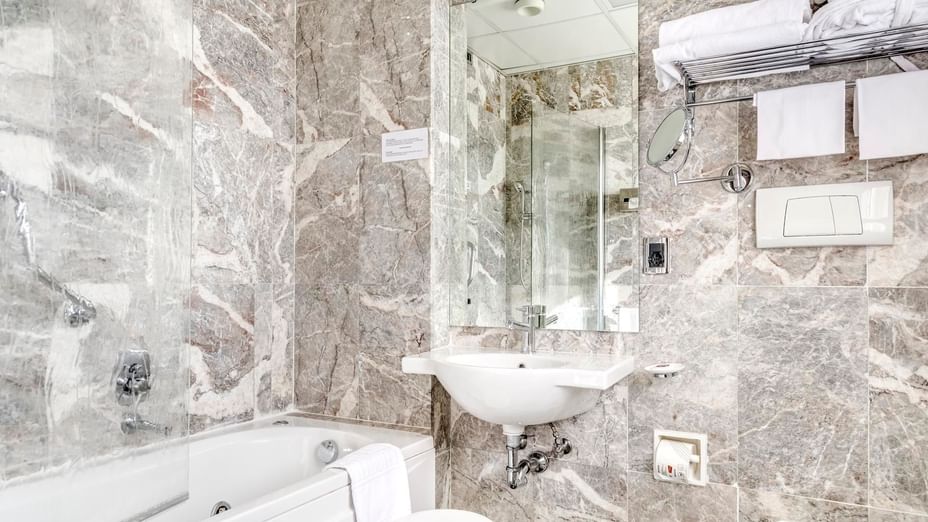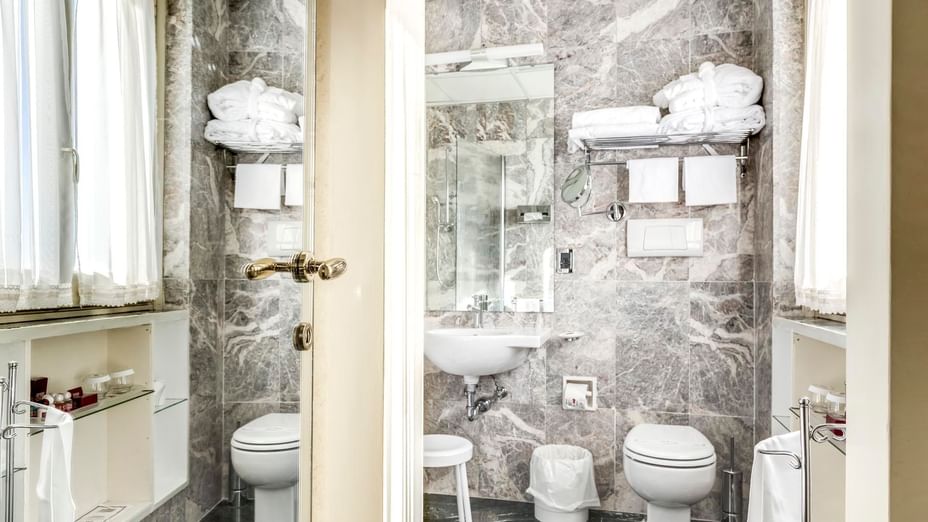 Sized from 40 m² to 45 m², located on the 10th floor. From your furnished private terrace you can enjoy a panoramic views to the S.Maria Maggiore's domes or to the Rome's roofs, this suite bears all the hallmarks of Bettoja's hospitality heritage.
Palatial in style, mingling the Art Déco design with the Italian flair, this suite welcome you in a majestic ambient. Embellishments trace back to fabrics and finery favored by the Italian elegant tastes – unique art pieces alongside embroidered brocade, velvet and tasseled detailing. Whether you wish to entertain guests or simply relax, a peaceful palette of wood and marble with antique gold patina set a courtly scene. The décor is light and bright yet undeniably luxurious.
For your comfort, a marble bathroom, washbasin, hairdryer, makeup mirror and a courtesy set are available.
In addition, large wardrobe, armchair, cozy corner table, fast Wi-Fi connection, screen Tv, safe, courtesy kit and a kettle for a refreshing break and a mini-bar will add relief to your stay.
Start your day with the right mood. Taste the full American breakfast, included in the suite rate, served in the exclusive Sala Polene at the ground floor of the Mediterraneo Hotel.
Extra bed available on request.