Classic Déco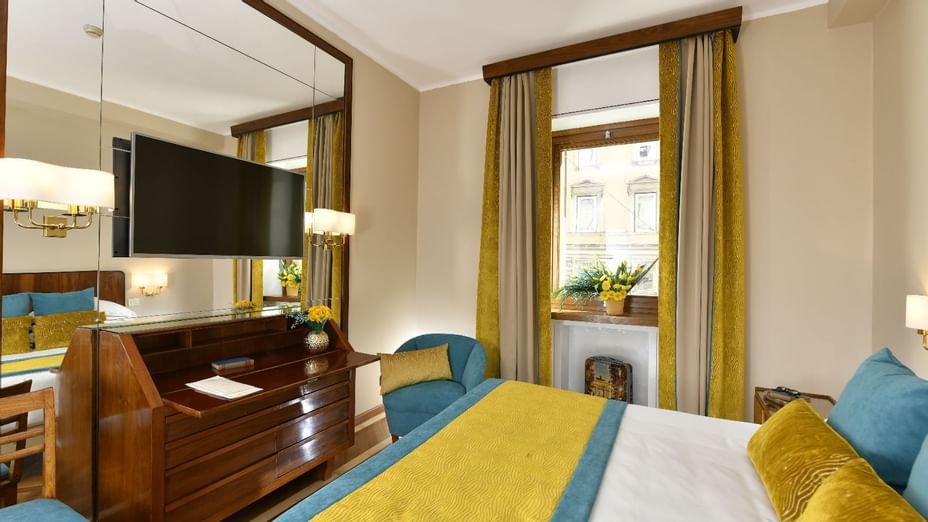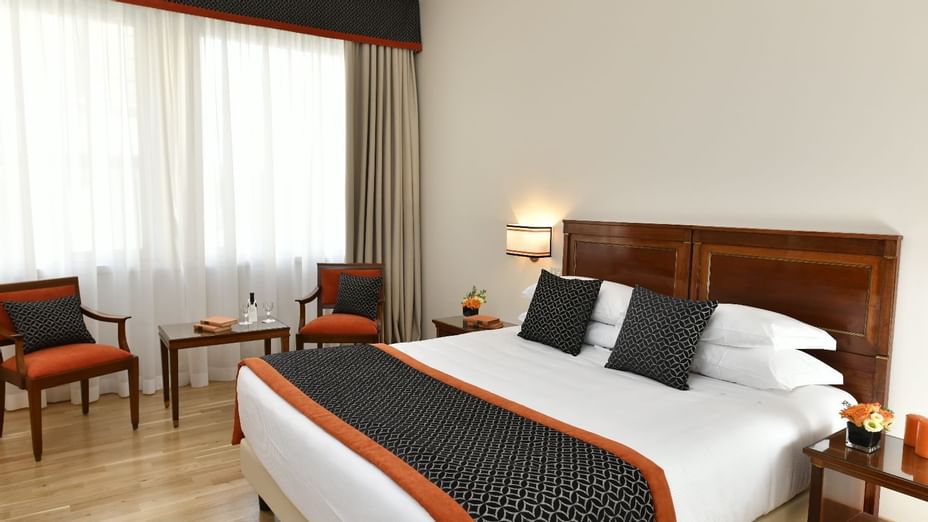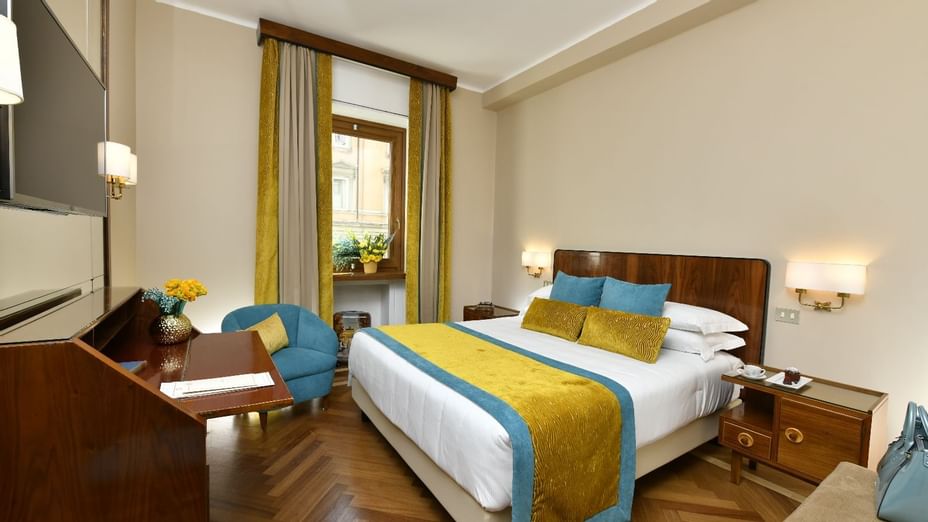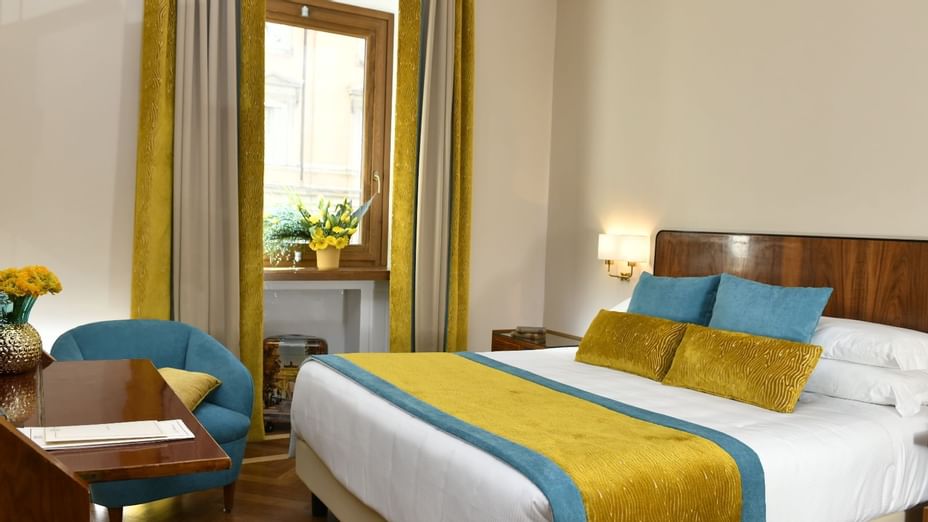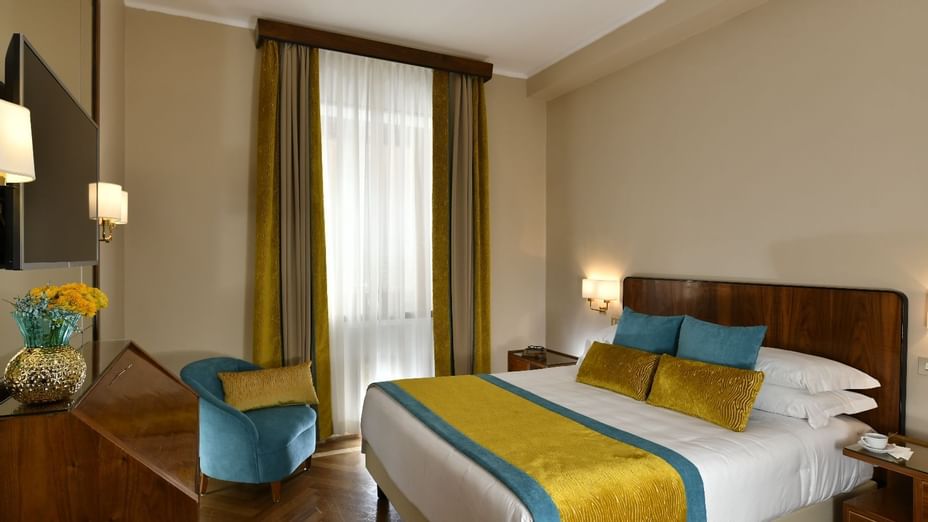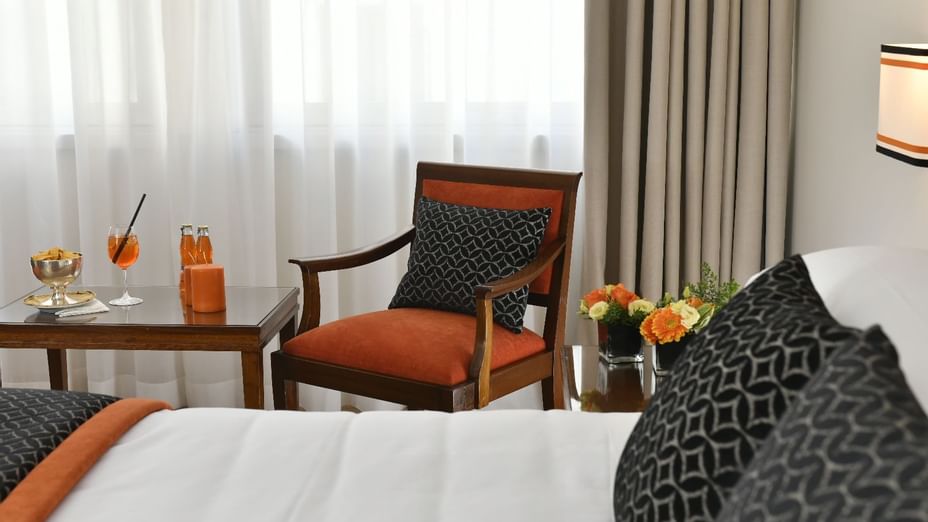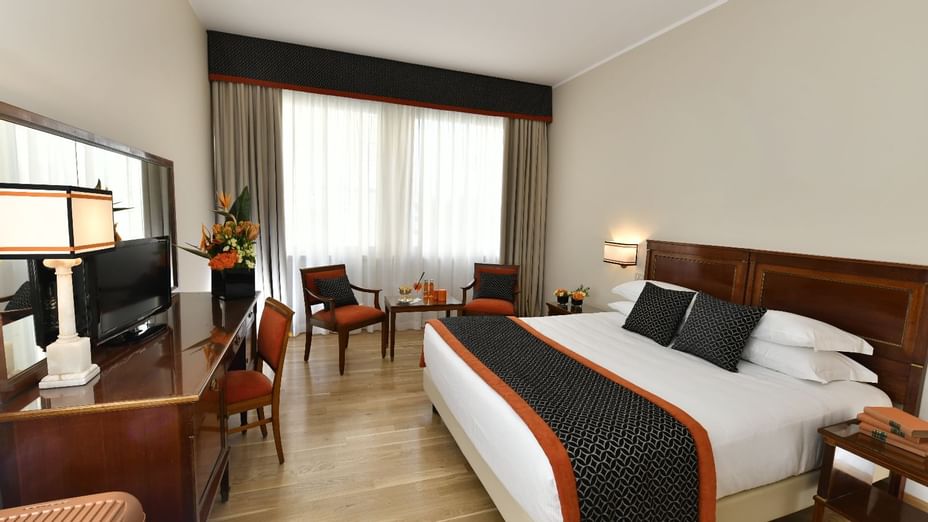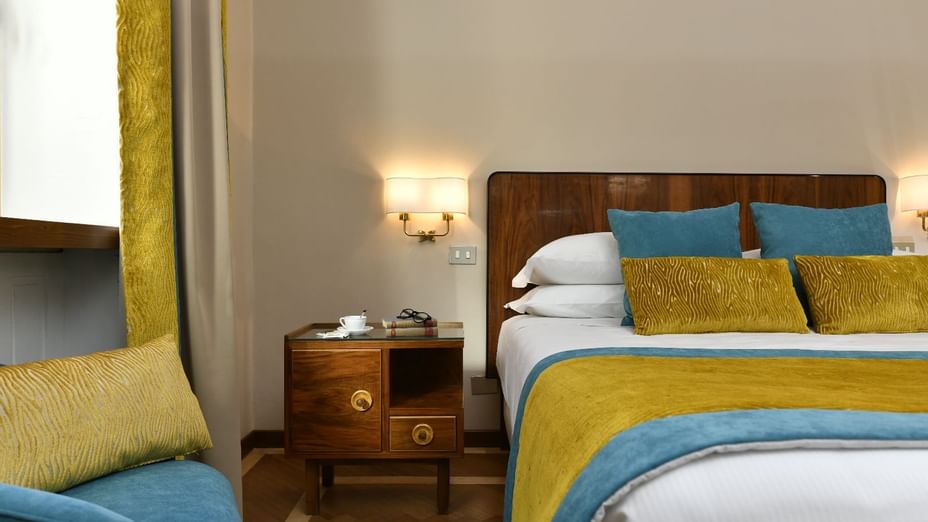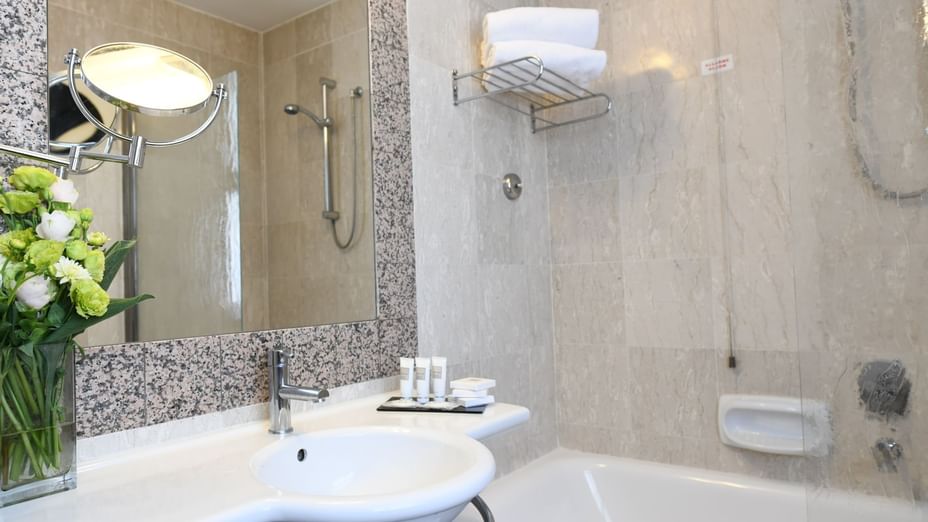 Classy and homey, our Classic Déco rooms were created to offer a cozy but elegant stay.
Ranging 25 m² to 28 m² room, the rooms feature a double bed with headboard, soft lighting which blends with natural light, a desk, an armchair and a large bathroom with comfortable shower or bathtub.
All Déco rooms have fast Wi-Fi connection, screen TV, minibar and safety box.